2023-2024 Los Angeles LGBTQ Business Directory
Join fellow LAGLCC businesses and corporate sponsors with our 2023-2024 LAGLCC business directory: The go-to directory for procurement and companies looking to source diverse suppliers. Our 2023-2024 directory will be distributed throughout Los Angeles to decision-makers of many industries.
Don't lose the opportunity to have your business featured.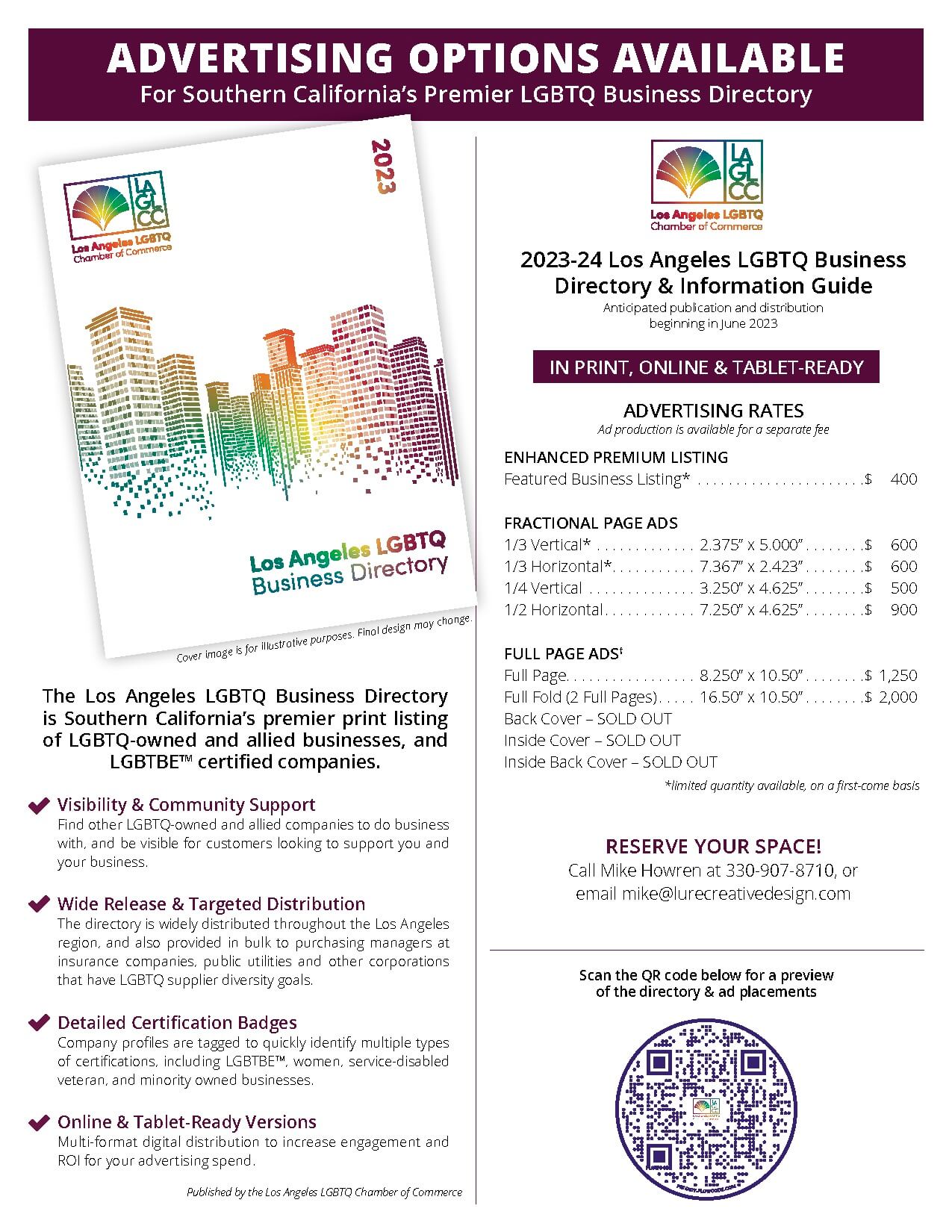 Experience our Sample Directory
Navigate this preview to experience what the 2023-2024 directory will look/work like. Featuring:
Featured Companies: Get your company noticed by securing your featured placement. Only up-to four per category but most categories will have only two positions. These will sell fast.
Premium Placements: Secure the first pages of the directory and get your brand noticed as soon as people open the first page.
Get the Ultimate Treatment: We're making available full-fold opportunities for corporate partners looking to take their support to the next level.
The directory will be shipped in May 2023, just in time for Los Angeles LGBTQ Pride.
Get listed on the directory
Reach out to our team using the form below and we'll be in touch to discuss opportunities to participate in our directory.